with Pilar Alessandra
---
Putting your script out BEFORE it is ready can kill it dead.
Producers and executives lament that so often the script is nearly there… just not quite. That final 10% is the distinction between a good read, and a MUST PRODUCE,
For success today, your writing (that's rewriting really) has to be original, active, polished and poignant before it goes into industry hands. It needs that final rewrite.
But, where do you start?
In this two day masterclass with Pilar Alessandra you will tackle your rewrite head on with in-class writing tools that will show you what your script needs and help you to fix it on the spot.

There is no stuffy lecture here. If you have taken a masterclass with Pilar before you know you will write – and in this case – rewrite... using her precise and immediately effective tools.
You'll 'script doctor' in-class, hone pages, deepen your characters and breathe new life into dialogue.
At the end of the weekend, you'll leave with a script that's restructured, reworked and ready for the industry.
Dates: 11th and 12th June 2016
Tickets: £159
Where: London
'Pilar is a tiny training terrorist typhoon! She creates explosions in your writing brain and destroys the barriers you have built in your own mind and clears the way for a total rebuild from a fresh perspective'
Dee Chilton – Screenwriter


Day 1
Rewrite 1: The Story / Concept Pass
Writers often fail to exploit their own good ideas. We'll do a "concept" pass by making sure premise is weaved into every beat. A beat-sheet rewrite will also be provided to help you think differently about your story in terms of activity, complication and structure.
Rewrite 2:  The Activity Pass
Your script might be perfectly structured … but also perfectly boring. Here we reach into genre, character flaw, internal and external obstacles to create new and original activity.
Rewrite 3: The Character Pass
Every character has his or her own flaws and skills. That character also has an individual story to tell. We use that story to discover the character agenda and strategy for every scene.
Day 2

Rewrite 4: The Dialogue Pass
In this class we apply character agenda and strategy to our dialogue-driven scenes, enlivening them in the process. Editing tools and techniques help you find clever lines and memorable moments of on-screen patter.
Rewrite 5: The Tone / Format Pass
And now we dig into the words. Word choice, line spacing, powerful scene direction and well- crafted pages create the desired tone and mood for your script. Set the right mood and you'll get the reader response you've hoped for.

Rewrite 6:  The Cleanup 
Ready to submit your script? Not so fast!  From the biggest idea to the smallest scene, your script needs to be airtight and entertaining. We take the script through its final paces, focusing on the details that can make or break a read!
Remember, moving forward in your career, the toolkit you will leave with will improve your writing and rewriting every day.
Past feedback for Pilar
'Exceeded all my expectations – a must for any writer, no matter how experienced!'
Natasha Pring – Actor, Writer

'Jam packed with practical tools and effortless insight – brilliant teaching from a very generous expert'
Giselle Boucher – Writer

'Listen to Pilar! Everything she says is based on hard won experience and she doesn't waste a moment on bullshit!'
David Gilhooly – Writer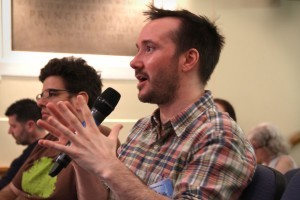 'First Draft With Pilar does exactly what it says on the tin – gives you all the tools and gets you started on the first draft from the first hour'
Joe Cawley – Writer, Author

'I feel completely refreshed and renewed creatively, with a whole new toolkit for writing. Unbelievable value for money!'
Chris Hughes – Film Maker

'Quite frankly Pilar's workshop is the best event I've attended on screenwriting'
Richard Edwards – Writer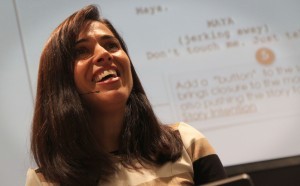 'Pilar's words of wisdom fire out at you like a machine gun!'
Ian Farr – Film Editor who wants to write

'Getting the lightbulb moment of 'Scene Intentions' was absolutely transformational – that alone made it all worth while!'
Chris Drannick – Writer

'I have come away with an outline for a film, which is amazing because all I had at the start was a title and a couple of characters'
Katy Segrove – Writer

'My creative brain has suddenly come alive again!  My ideas are flowing! God, I have missed this feeling!'
Ramin Farahani – Writer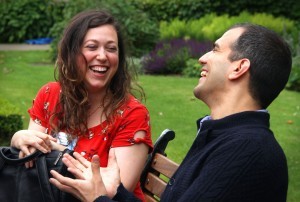 'Pilar inspires with her incisive advice and gravitas. Full of ideas, practical advice and endearing audience rapport'.
Colin Akhurst – Screenwriter, Film Maker

'I've been stuck in the middle of Act II. Now I can go home and finish it! Hooray!'
Marie Macneill – Writer, Director, Script Editor, Film Lecturer

'I pretty much finished my episode outline in one weekend. A great leap forward after months of struggling with plot'
Christian Ward – Writer

'I wrote dialogue for a character I've had in mind for a long time. Pilar's structure and exercises helped breathe life into her so she could speak for the first time – amazing!'
Diana – Writer, New Director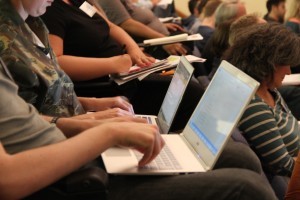 'I have written from nothing, a few pages of structure that will allow me to finish my film – amazing! Pilar and Chris have struck gold with this event!'
Uppili Raghavachari – Writer, Director, Producer

'A great mix of structure, techniques and space to find your creativity'
Jeremy Caine – Writer

'For years I have been frightened of making mistakes on my first draft, but plunging straight into story has given me the confidence to realize my ideas to the fullest'
Scott Davenport – Writer

'Thanks to the networking opportunity at this event, I have been asked to contribute to a short film project'
Ian Martin – Screenwriter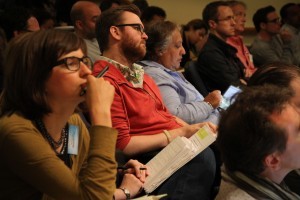 'Truly inspiring, my project has actually started! Pilar was very insightful and able to connect to every question asked of her – she cares!'
Jamie Pigott – Actor, Writer, Producer
'I came from France just for this course; with no specific idea. In just two days I was able to draft a full outline on my story'
Anael Verdier – Writer

'I've been working on a script for months but could not work out how to introduce my secondary protagonist. This morning (Day 2), Pilar's character introduction section suddenly cracked it. Now I have her introduction…and 10 other scenes!  Everyone should do this course and come to LSF – it feels like home'
Nicola Walters – Screenwriter

'I beat out all three episodes of my TV show after day one!'
Rachel Smith – Writer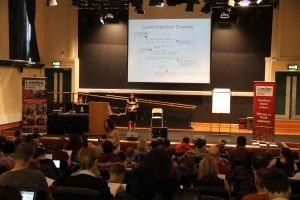 'Pilar just destroyed every obstacle that's been hindering me. My words have been liberated!'
Jaymi Bandtock – Writer

'Pilar is fantastic – grab any opportunity to see her, hear her and learn from her!'
Guy Lambert – Writer

'A film degree in one weekend!'
Ian Allwyn – Writer

'Out of this event a producer wants to see a pitch of my film! Pilar is phenomenal!'
Charlotte Essex – Writer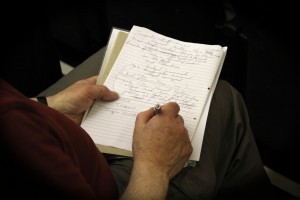 'Pilar Alessandra is a giant amongst screenwriters!'
Sara Stamp – Writer

'Being made to write on the spot was incredibly liberating and empowering to realize I have more ideas than I imagined'
Marie Farguharson – Film Maker, Producer

'Pilar knows what she is talking about. Listen to her and you wont go far wrong – or if you are lost in the woods she'll help you find your way back'
Fiona Tuohy – Writer

'I'm actually making progress on a video game script now (which had been stalled for months) – despite this being a feature/TV focused event. Pay Pilar whatever she wants to get her back!'
Tom Bourner – Ghost Writer

'I came in with a vague idea and am leaving with my acts plotted out, rounded characters and a completed opening scene… great job Pilar!'
Tamsyn Murray – Writer

'I had an idea on Tuesday, booked my place on Wednesday and had an outline for my script by Saturday evening. Amazing – thank you!'
Kim Wheeler – Screenwriter, Poet

'I came with old ideas to revisit. I left with two brand new ones and a sense of how to develop them both'
Carole Oldfield – Writer

'Pilar's methods are clear and effective and can be put to instant use – and frequently were!'
Shay Elliot – Producer, Writer

Appearing in this session
Author of The Coffee Break Screenwriter
Pilar's students and clients have written for Lost, Prison Break, Nip Tuck, House of Lies, CSI and Family Guy.